---
As we noted last week, US Virgin Islands Attorney General Denise George filed a lawsuit against JPMorgan for allegedly reaping financial benefits from Jeffrey Epstein's sex-trafficking operation – less than a month after George secured a $105 million settlement with Epstein's estate, which agreed to liquidate Epstein's islands and cease all business operations in the region.
(Article by Tyler Durden republished from ZeroHedge.com)
Three days later, George is now unemployed, after Governor Albert A. Bryan Jr. fired her for allegedly filing the suit against JPMorgan without his permission.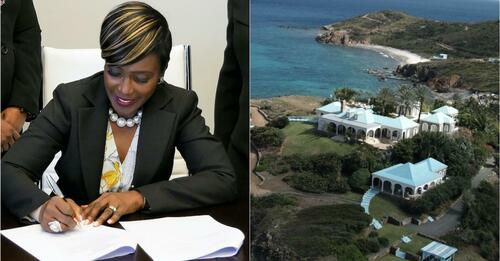 According to the complaint, for "Over more than a decade, JPMorgan clearly knew it was not complying with federal regulations in regard to Epstein-related accounts as evidenced by its too-little too-late efforts after Epstein was arrested on federal sex trafficking charges and shortly after his death, when JPMorgan belatedly complied with federal law."
It goes much deeper than just the JPMorgan lawsuit…
The suit against JPMorgan Chase was not the whole scope of George's pursuit of the remnants of Epstein's network of conspirators. Although Little St. James ("Pedo Island") and its adjacent island owned by the Epstein estate went up for sale in March 2022, action taken by George kept the premise of any sale from going through. Acting in her former capacity as US Virgin Island Attorney General, she placed criminal activity liens on the islands from a civil racketeering lawsuit. That lawsuit was filed in 2020 following Epstein's "death" in August of 2019. The suit alleged that Little St. James Island was used as part of a network of shell companies that Epstein manipulated to conceal the activities of his human trafficking network.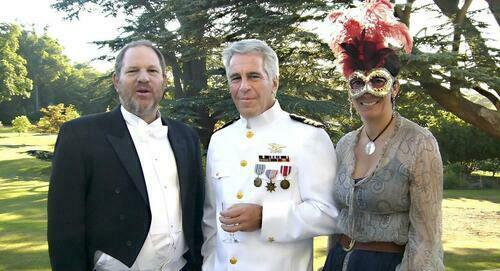 However, that suit was settled between the Epstein estate and George's office in early December 2022. Under the agreement, Epstein's estate would pay over $105 million to the Government of the US Virgin Islands as restitution. In addition to that sum, the liens preventing the sale of Epstein's islands become removed under the condition that half of the proceeds from the sale will also be given to the US Virgin Islands through a trust it has opened to allocate the money to fund government programs to fight sexual abuse on the archipelago. "This settlement restores the faith of the People of the Virgin Islands that its laws will be enforced, without fear or favor, against those who break them. We are sending a clear message that the Virgin Islands will not serve as a haven for human trafficking," Attorney General George stated upon the announcement of the settlement in one of her last acts before being fired.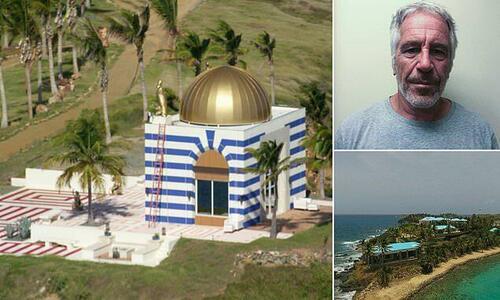 Despite the resolution of the US Virgin Islands' direct case against the assets held by the Epstein estate, questions still linger about its operations in George's jurisdiction. One of the most mysterious and perhaps most vital to examine of those shell companies, Southern Country International, was the first internationally operating bank to be opened in the US Virgin Islands by Epstein in 2014. The bank opened when John Percy de Jongh Jr. served as the governor of the territory. During his term, de Jongh appointed present-governor Albert A. Bryan Jr. into his administration as Commissioner of the US Virgin Islands Department of Labor. Despite not having much activity on its books, Southern Country International would renew its license with the US Virgin Islands five times before Epstein's purported demise.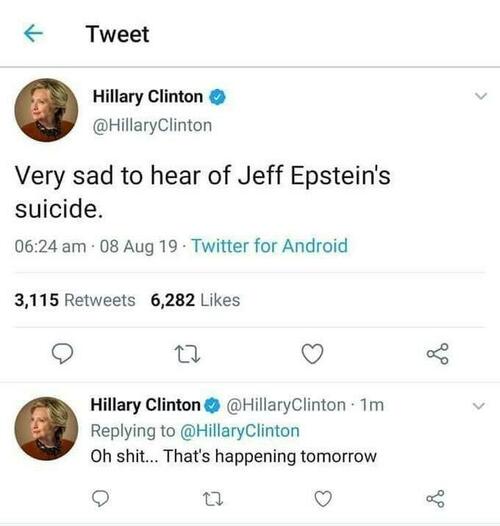 By the time Epstein died, his Virgin Islands based bank had less than $700,000 in assets. However, in December of 2019, months after his purported suicide, Epstein's estate transferred a whopping $15.5 million into Southern Country International. In under a month, the bank's assets diminished to less than $500,000. Mark Epstein, Jeffrey's brother and executor of his estate, stated that the bank was used to pay existing debts of the assets he had control over. Though the bank was not explicitly referenced in the press release on the December settlement, that announcement does detail the Virgin Islands action against Southern Trust Company, a holding company which points to a larger scale of Epstein owned enterprises connected to Southern Country International. It is unclear how the allegations made in George's lawsuit against JPMorgan Chase connect to the posthumous activity conducted by Epstein's Virgin Islands banking operation.
Following her dismissal, Assistant Attorney General Carol Thomas-Jacobs has been named to an interim position to fill George's vacated seat. She will inherit the office as it joins an on-going list of plaintiffs who have taken action against large scale banks relating to their accounts with Epstein. Just over a month before George's filing, multiple class action suits were filed against JPMorgan Chase and Deutsche Bank alleging each institution knowingly profited from Epstein's criminal activity. Those suits coincided with another filed against Epstein associate Leon Black, the billionaire who previously served as CEO of Apollo Global Management before his relationship with the pedophile thrust him into the spotlight.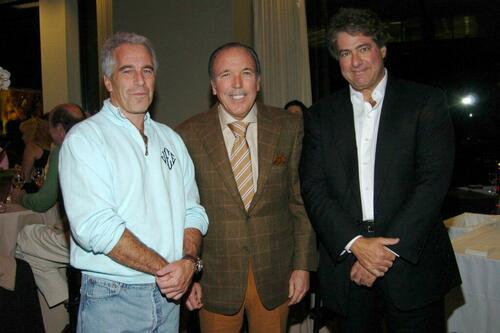 The civil suit against Black alleges that the disgraced financier raped the plaintiff in 2002 at a mansion owned by Epstein. A spokesman for Black told Forbes that the claims made against their client were "categorically" false. Their response to Forbes follows one of a similar like from Deutsche Bank who told the publication that the suit filed against them "lacks merit." Despite the magnitude of these lawsuits, the gravity of George's suit against JPMorgan Chase surely made the biggest splash in the once-stagnant waters of the cesspool of the Epstein debacle. However, the firing leaves little hope that the waves caused by her last act as Attorney General will wash any truth to shore.
Read more at: ZeroHedge.com
Submit a correction >>